When We Worship
We believe worship to God as the church is one of the most special privileges we have and it is a time to encourage and bless one another. We believe worship is an important time to both honor God and teach one another, and every element of our time together tries to reflect. Here is what we try to do (and a little bit of why we worship this way):
Reading Scripture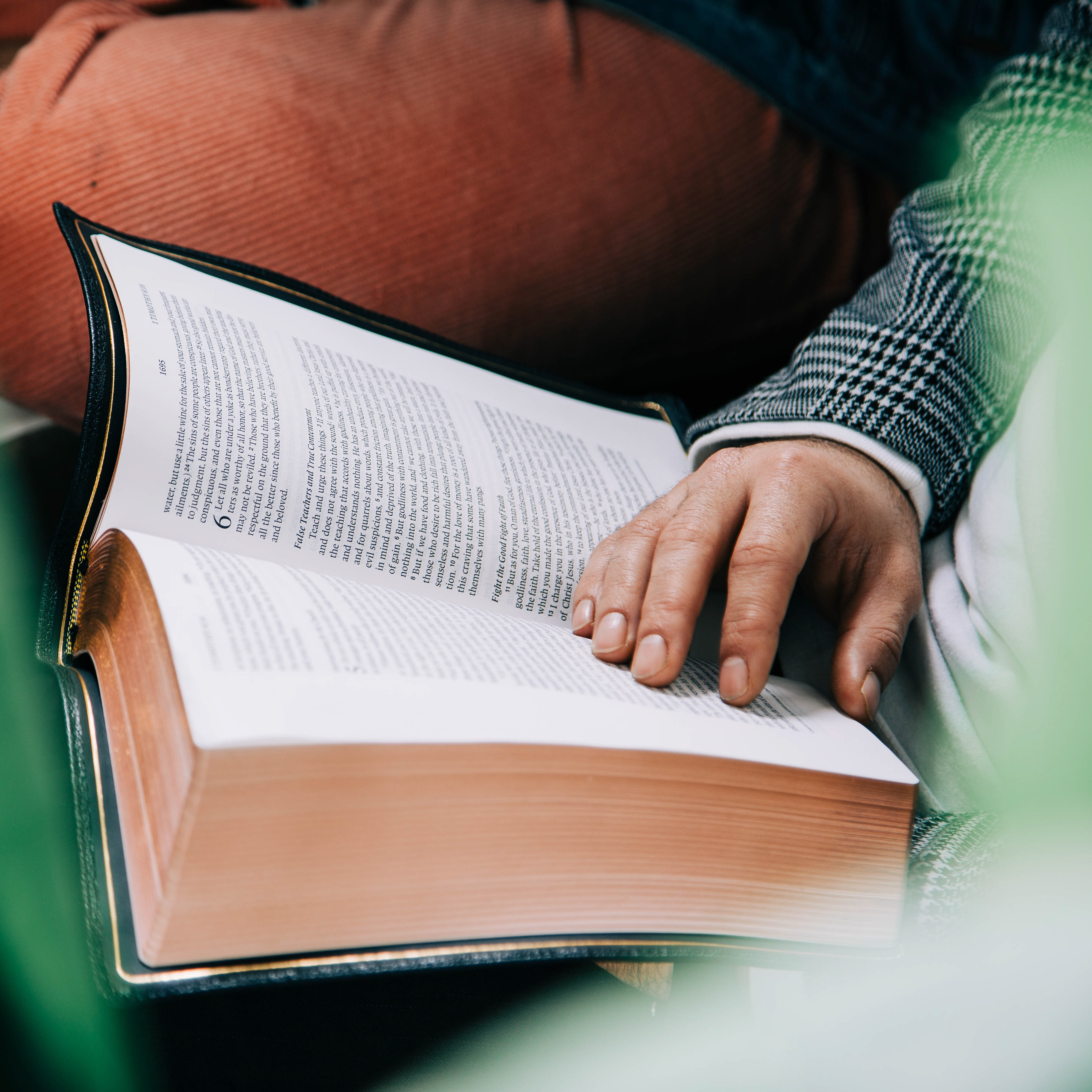 We are led in the public reading of scripture (the Bible).
"Until I come, devote yourself to the public reading of scripture..."
-Paul, to Timothy (1 Timothy 4:13a, ESV)
This helps us better know God's word, and reminds us the value of understanding the Bible.
"All scripture is God-breathed and is useful for teaching, rebuking, correcting, and training in righteousness, so that the servant of God may be thoroughly equipped for every good work."
-Paul, to Timothy (2 Timothy 3:16-17, NIV)
Prayer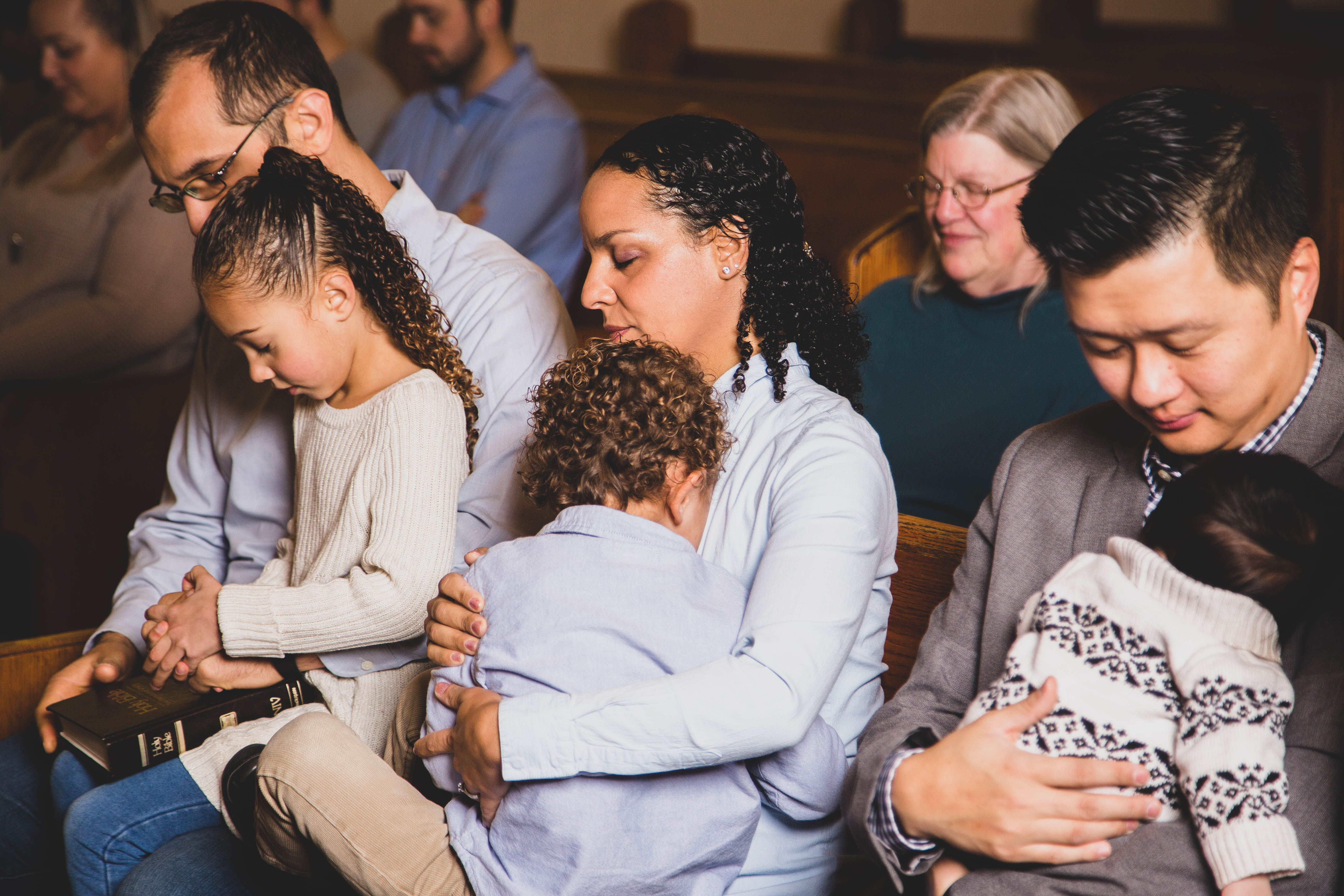 We are led in prayer, together.
"What am I to do? I will pray with my spirit, but I will pray with my mind also..."
-Paul, to the Corinthian church (1 Corinthians 14:15a, ESV)
Prayer is our opportunity to talk to God, who is our Heavenly Father. It is an honor to present our requests to our Creator.
"But when you pray, go into your room and shut the door and pray to your Father who is in secret. And your Father who sees in secret will reward you."
-Jesus, Sermon on the Mount (Matthew 6:6, ESV)
Singing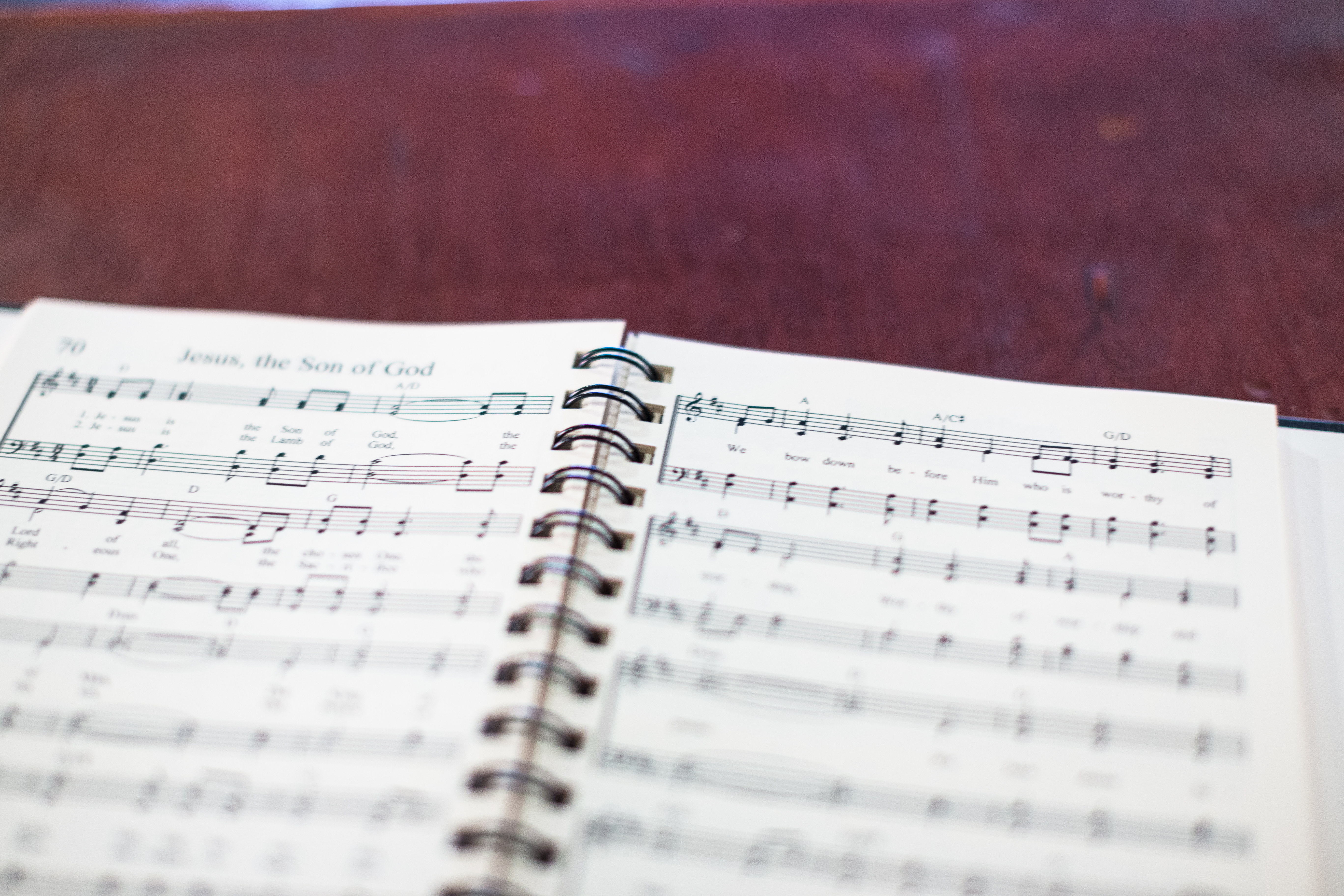 We sing songs of worship as a congregation, singing with our voices and our hearts.
"...be filled with the Spirit, addressing one another in songs and hymns and spiritual songs, singing and making melody to the Lord with your heart..."
-Paul, to the Ephesian church (Ephesians 5:18b-19, ESV)
The songs are intended to worship God, encourage one another, and be our sacrifice to God.
"Through Him then, let us continually offer up a sacrifice of praise to God, that is, the fruit of the lips that give thanks to His name."
-Author to the Hebrews (Hebrews 13:15, NASB)
The Lord's Supper (Communion)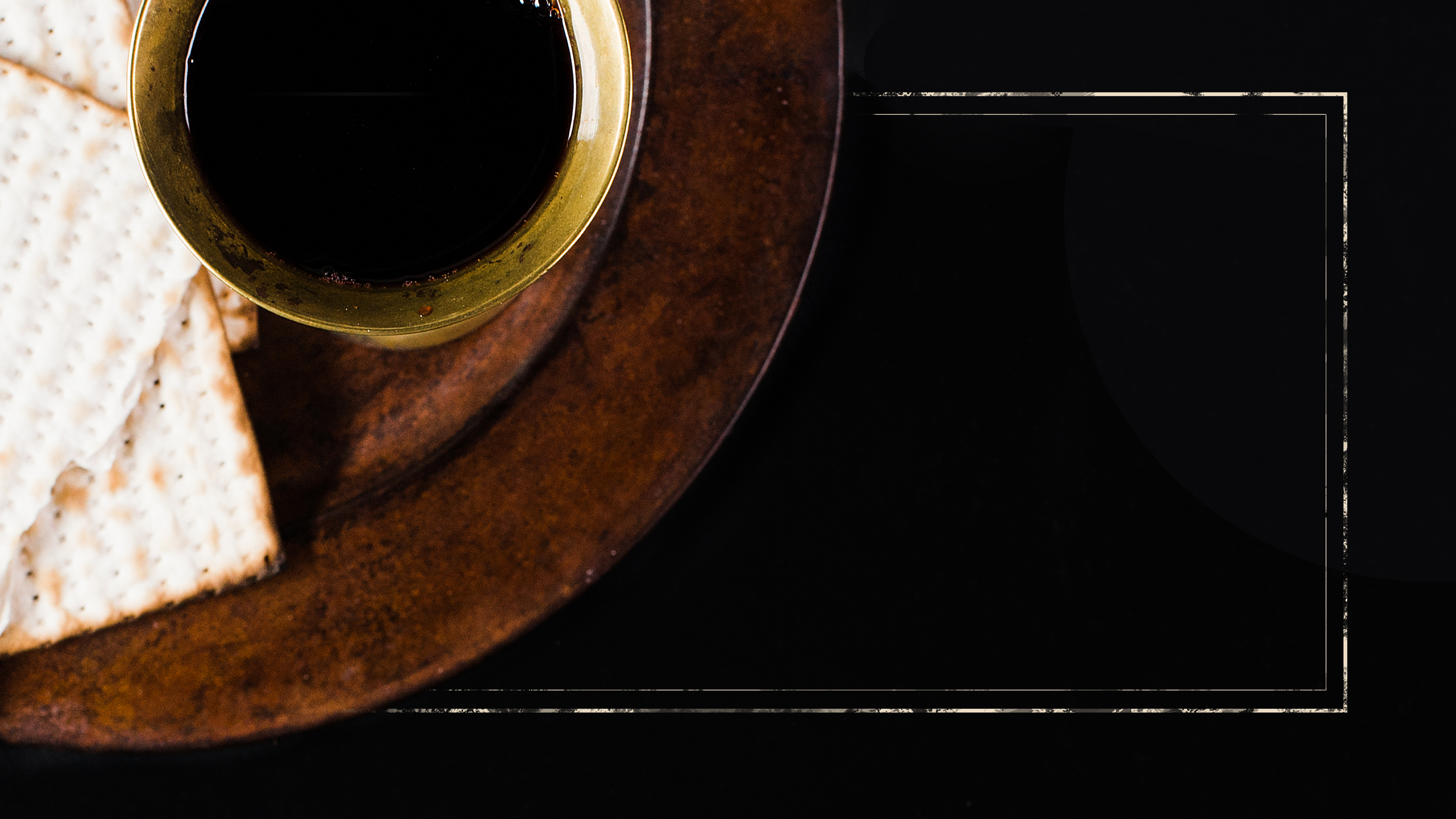 The Lord's Supper, or communion, is the highlight of our worship. Communion is our opportunity to remember Jesus' sacrifice and His resurrection on our behalf.
"For I received from the Lord what I also passed on to you: The Lord Jesus, on the night He was betrayed, took bread, and when He had given thanks, He broke it and said, 'This is my body, which is for you; do this in remembrance of Me.' In the same way, after supper He took the cup, saying, 'This cup is the new covenant in My blood; do this whenever you drink it, in remembrance of Me.' For whenever you eat this bread and drink this cup, you proclaim the Lord's death until He comes."
-Paul, to the Corinthian church (1 Corinthians 11:23-26, NIV)
We take the Lord's Supper each week, and we offer the opportunity in the evening devotional for those who might not have had the opportunity during morning worship to join us.
"They devoted themselves to the apostles' teaching and to fellowship, to the breaking of bread and prayer."
-Luke, recording the events of the earliest church (Acts 2:42, NIV)
Giving an Offering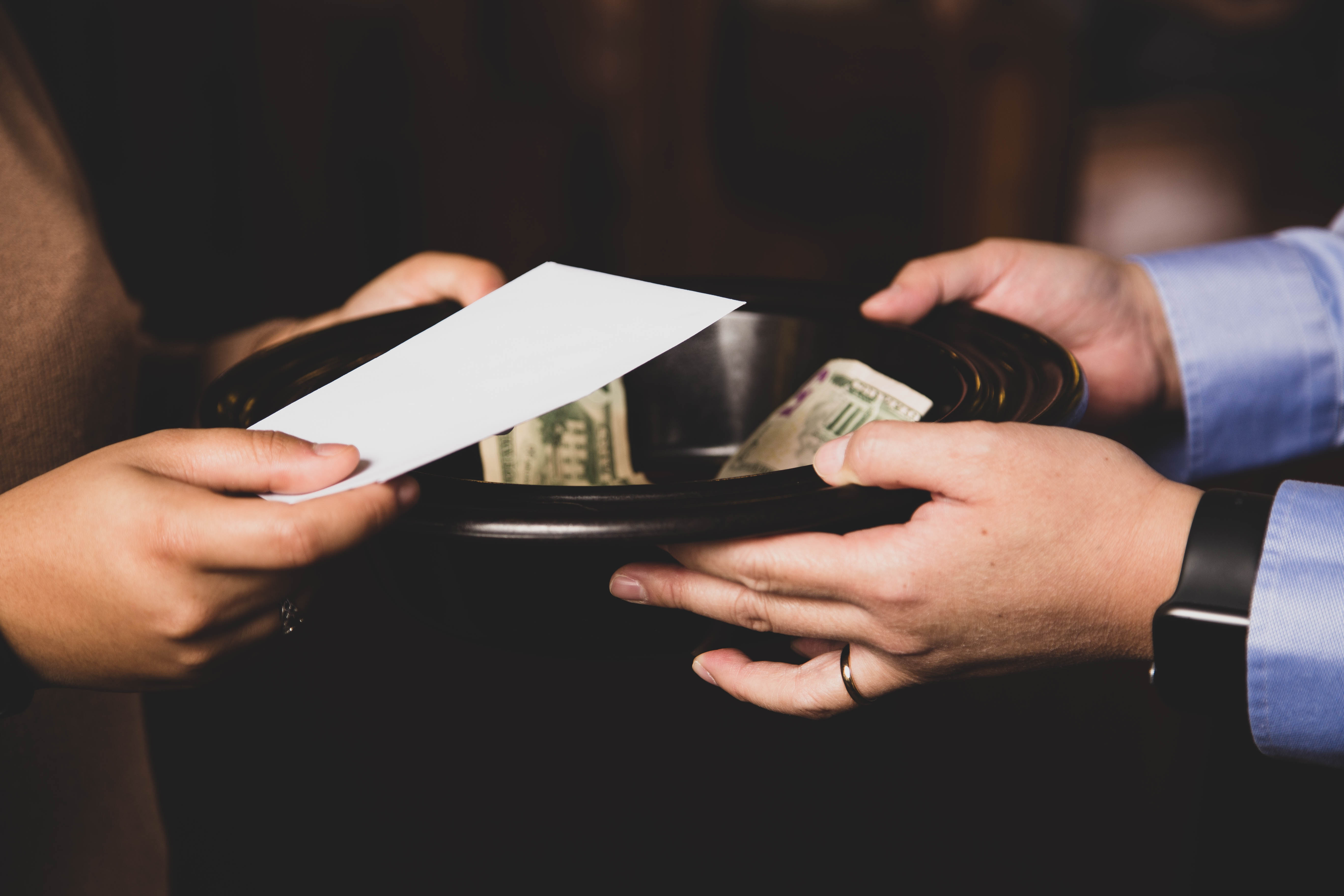 Because God has given us so much, we offer Him a portion of what He has given to us. This is a form of our own worship as we contribute to the spiritual work of this congregation.
"Each one must give as he has decided in his heart, not reluctantly or under compulsion, for God loves a cheerful giver."
-Paul, to the Corinthians (2 Corinthians 9:7, ESV)
If you are visiting, please don't feel obligated to give any money.
This is something we do as a congregation. We welcome partners in ministry who desire to contribute to the work of the congregation (which can be done in person, via mail, or online), but it is not a requirement.
When we contribute funds to a ministry, we participate in that ministry.
"...it was kind of you to share...no church entered into partnership with me in giving and receiving, except you only...not that I seek the gift, but I seek the fruit that increases to your credit...a fragrant offering, a sacrifice acceptable and pleasing to God."
-Paul, thanking the Philippians for their gift (excerpts from Philippians 4:14-18, ESV)
Preaching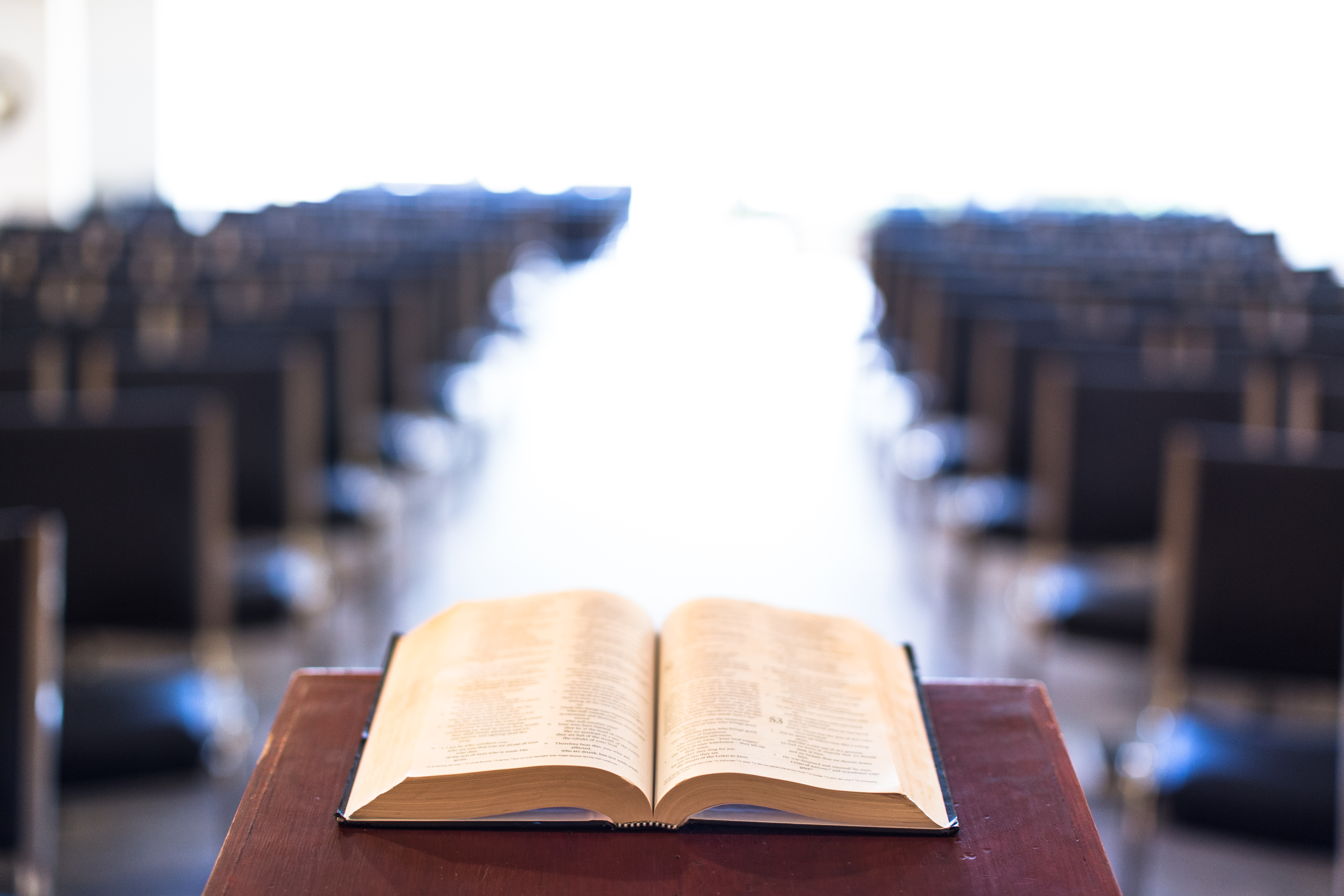 We spend time listening to a message from Scripture.
"Until I come, devote yourself to...preaching and to teaching."
-Paul, to Timothy (1 Timothy 4:13b, NIV)
This message helps us better understand God's word and how to apply it to our lives.
"...continue in what you have learned and have become convinced of...[the] Holy Scriptures, which are able to make you wise for salvation through faith in Christ Jesus."
-Paul, to Timothy (2 Timothy 3:14a; 15b, NIV)
When We Study
We believe God's word is the ultimate authority in our lives. This means we want to understand it as well as possible, so we can adopt the loving character of God and His Son, Jesus, into our own lives. To better understand God's will, we try to make regular, serious, and intentional study a part of our lives.
The Bible

We believe the Bible is God's inspired word (c.f. 2 Timothy 3:16). If the God of the universe wants us to know Him, He will communicate to us. We believe He has, through the Bible.
This means we want to know the Bible well. This is why we come together, to study.
We encourage everyone who joins us to bring a Bible to study. If you don't have a Bible, we have extras! We also try to put Bible verses on the screen when we are able to help the learning process.
The Environment

Bible studies are safe learning environments. Our ultimate goal is to understand the truth of God's word, but we recognize this is a learning journey. We recognize different people are at different points in that learning journey, and all are welcome to join and participate in the study.
When you join our Bible study classes, you will find a welcoming, safe environment. We encourage discussion, participation, questions, and comments. We all draw good insights and (sometimes) wrong insights when we are learning. This is okay, and it is a safe environment to do that as we help one another grow. No one is ridiculed or looked down upon for participation...in fact, we encourage it!
While we hold deep reverence for God's word and the sanctity of its truth, we strive for a laid-back learning environment where everyone is welcome and we all share the same objective.
The Objective

To learn and live the truth of God's word.
We are "truth-seekers" and follow no creed or man-made tradition above the truth of God's word. This means we need to know and understand that truth. We take this objective seriously, laying aside our own pre-conceived notions and beliefs to better align ourselves with what we discover in God's word.
The point of study is more than an academic pursuit. While we must accurately understand God's word, it does us no good if we do not live that word each day in our lives. Our ultimate goal is to adopt the lessons learned in the Bible into how we act, think, believe and view the world.
Ultimately, our goal is simple: take the heart and mind of Jesus into our own hearts and minds.
In other words, we strive to be, Simply Christians
Am I Welcome?
Absolutely, Yes!!

Everyone is welcome to join us for worship, Bible study classes, individual Bible studies, group studies, fellowship and fun events. We encourage you to come check us out...and bring a friend!
What Should I Wear?
Worship Attire
Wear what is most comfortable for you.
When you join us for worship, you will see a wide range of clothing from different people. Some people might be wearing their favorite team jersey, while others might wear a suit and tie. There is no dress code.
We want you to be comfortable, while also seeking to honor God.


Bible Study Attire
Our Bible studies and classes are very relaxed and casual. Wear what you might wear to go downtown shopping or enjoy a movie with some friends.
What About My Children?

Children are a blessing from the Lord (Psalm 127:3) and are most welcome with our congregation.
You will see children from newborn infants, to toddlers, to school-age, to teenagers about to leave home. All are welcome and we have many special learning opportunities tailored to their unique needs.
We have special Bible classes for young children during our Sunday morning Bible class (9:30 am).
Nursery Available When Needed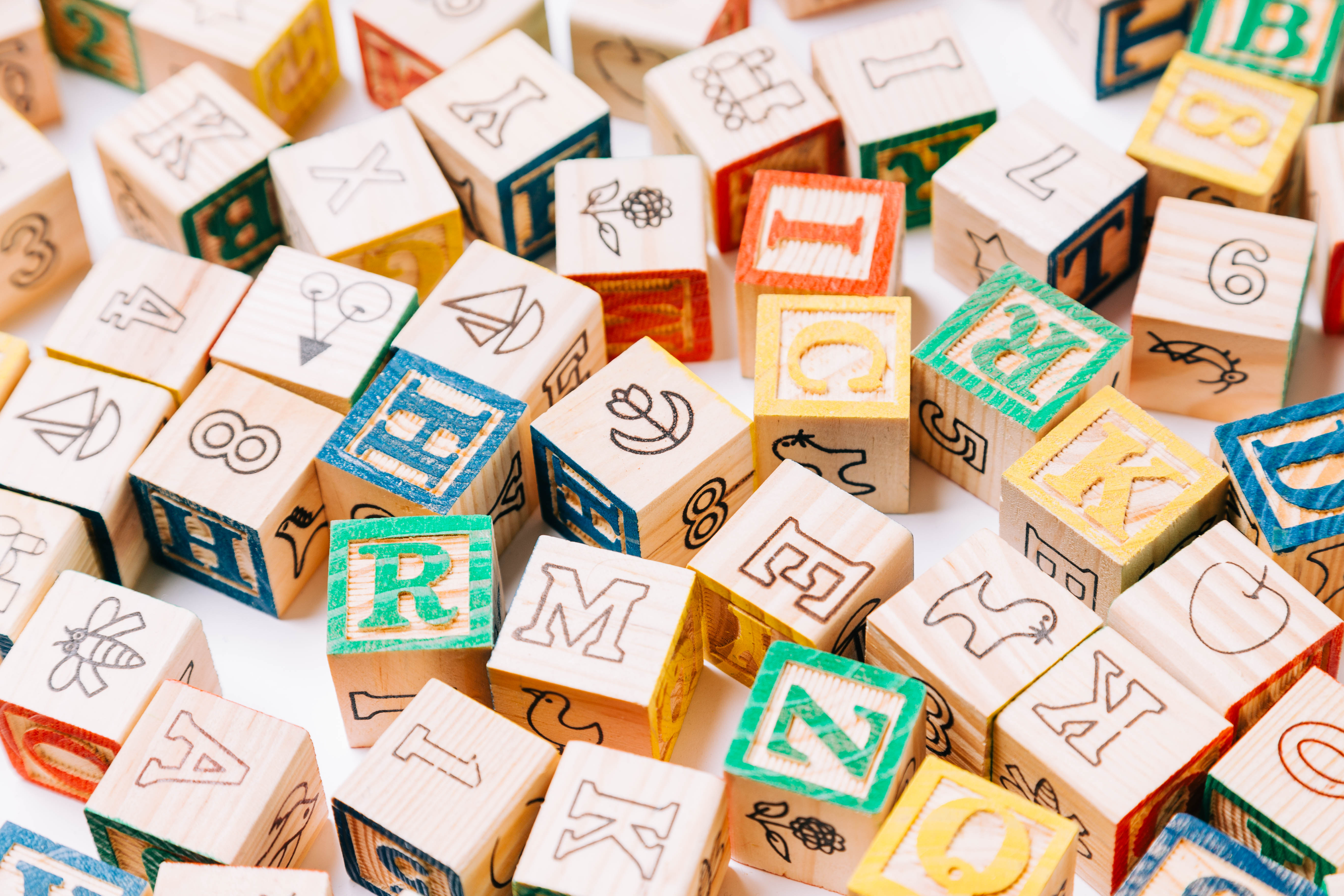 During worship, we encourage everyone to be together. We have a nursery where more rambunctious and noisy children can be calmed and spend time with their family, who are still able to hear the singing and message and watch. We want everyone to feel a part of worship, even if they are up in the nursery.
The sounds of children are a welcome blessing and we encourage you to bring your whole family and be involved.
I Have More Questions
That's great! We encourage people to ask questions, whether about our congregation, the Bible, or anything else.
Please contact us by email or call our office number if you have any further questions and we will do our best to reach out to you and help answer those questions so you can feel comfortable joining us for worship.